Certified Service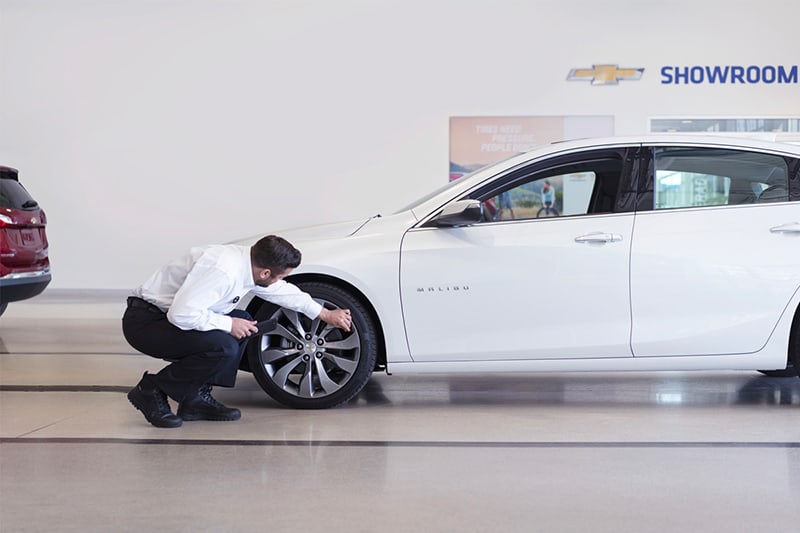 Service Offers and Pricing
We offer competitive prices on popular vehicle services such as oil changes, brakes, and tires.
Maintenance
Need New Tires?
Your tires are the most important parts of your vehicle, as every driving-related safety feature must go through their small contact patches to be of use. That's why keeping your tires in good operating condition is important, including occasional rotations to ensure even wear across front and rear tires, and periodic replacements when your overall tread level gets too low. When the time comes for car maintenance near Grayslake, contact service at our service center near Waukegan, and we'll get it done quickly and efficiently.
Find Tires
Need An Oil Change Near Grayslake?
The lubricant that allows your engine to run smoothly breaks down over time and heavy use, so one of the most important car repair and maintenance you can do to keep your engine running well over the years is to get periodic oil changes. These come with a new oil filter as well, so your oil remains fresh, clean, and able to do its job with maximum efficiency and effectiveness.
Learn More
Multi-Point Vehicle Inspection
A Multi-Point Vehicle Inspection is the perfect way to get ahead of any potential future problems. Our Certified Service experts perform Multi-Point Vehicle Inspections, and these inspections are excellent at finding the condition of virtually every system in your vehicle. We can then recommend auto services or maintenance operations that can act as preventative maintenance. These inspections allow your vehicle to continue running on Round Lake roads without any unwelcome surprises.
The Multi-Point Vehicle Inspection form uses a simple color-coded key to assess maintenance terms:
Red indicates items that need immediate attention.
Yellow indicates items that should be addressed in the near future.
Green indicates no items to address.
Hearing Brake Noise?
Stopping power is at least as important as engine power. Being able to come to a controlled an immediate stop when you deem necessary is the primary safety feature of the vehicle, and as such the pads, rotors, fluid, and lines that make up your braking system are critical to overall vehicle safety. Because of the importance of these parts, they are designed to be inexpensive to service, and are even less expensive to maintain correctly with our service and parts specials.
Learn More
Battery Trouble?
The battery in your vehicle is what provides the energy to get the engine running when you turn the key, and is what keeps the accessories working when the engine is off when your vehicle is parked during your Gurnee excursions. Periodic replacements of the battery are necessary car service to keep your vehicle starting smoothly. Contact us if you have any questions!
Learn More
Contact Service
Service: (847) 223-2234
Parts: (847) 223-9086
1000 E Belvidere Rd, Grayslake, IL 60030